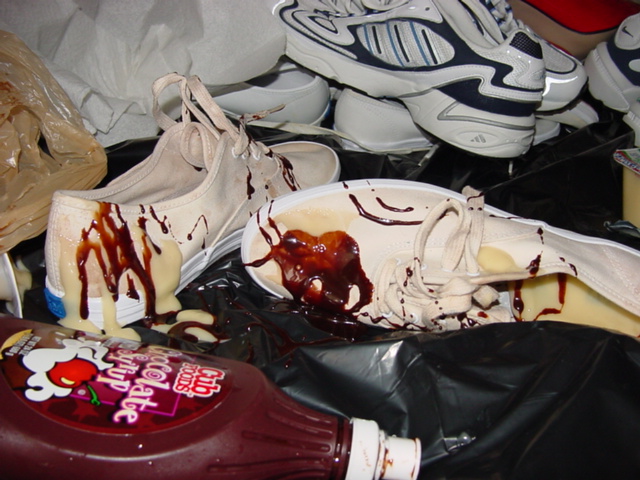 Fun With Shoes... a new site devoted to wet, messy, and muddy shoes!
If you like to see girls get their shoes wet, messy, muddy, and do things to them besides just wearing them on their feet, then this site is for you!
Custom Photo Shoots
Our website is devoted primarily to fulfilling requests for custom photo shoots. Costs are nominal and are intended to merely cover the costs of the shoes, the models' time, and the cost of any other items involved in the shoot (such as food, etc.). Just send us an email (dtb at yahoo dot com) and we'll get back to you!